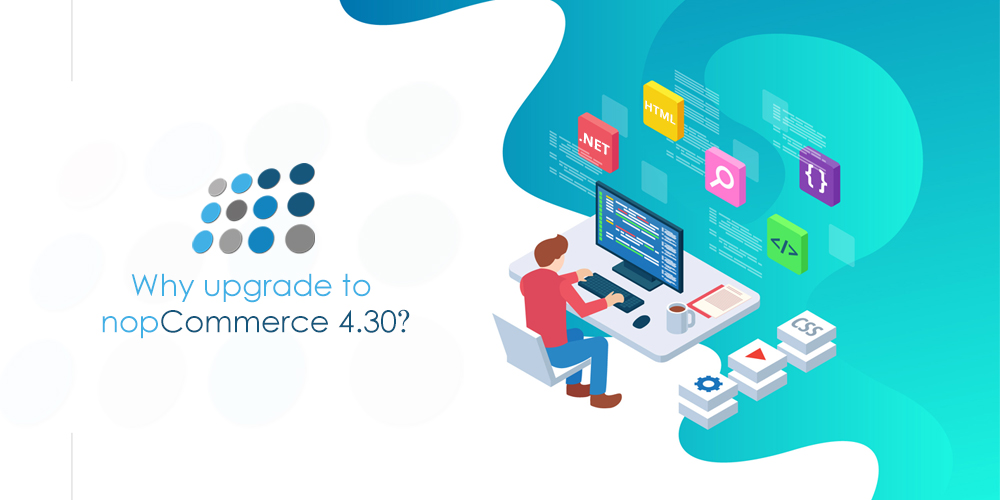 Why upgrade to nopCommerce 4.30?
nopCommerce 4.30 is officially announced! The most long awaited release has even higher performance and boosted security levels. Read further to find out about the main changes in nopCommerce 4.30 and how upgrading to the platform can offer more convenience to us.
NopCommerce is a feature rich platform for development of interactive eCommerce websites. Following are some of the pros of upgrading to nopCommerce 4.30.
1. Momentous Speed Boosting Sales

Google has always loved fast websites. 4.30 is the fastest version of nopCommerce ever. The performance has multiplied as compared to its previous version. Upgrading to the latest version will result your store speeding up, becoming fast making it more fun and easy for the customers to browse, purchase, and ultimately make sales. Besides performance enhancement, nopCommerce now supports migrations and allows supporting MySQL.

2. Support to Cutting-edge technology - NET Core 3.1

nopCommerce uses the cutting-edge and major version of .NET Core 3.1 which is a 3 year long-term supported release. Due to this your store will always receive fixes and updates from Microsoft making it secured from any suspicious or malicious attacks.

3. MySQL Support

You can use nopCommerce with MySQL. The 4.20 version already had Linux support added in it that allowed hosting nopCommerce on Linux machine with paid Microsoft SQL Server only. Adding highly popular MySQL database with MySQL support in 4.30 will prove to be crucial for users and can help them launch the store at a minimal cost.

4. Facebook Pixel

The Facebook Pixel Plugin in nopCommerce 4.30 is available for free. It is the best tool that will work sales booster. Super and stress-free to use, the tool lets you track your website visitors', track their actions, optimize ads, build targeted audiences, and send personalised offers, and remarket and more.

5. Higher Customization

NopCommerce being an open source platform can be handled by .Net developer having minimal experience. There are a plenty of extensions, plugins or themes available that allow quick addition and installation of features without the necessity to hardcode or program.
Why HostedMart?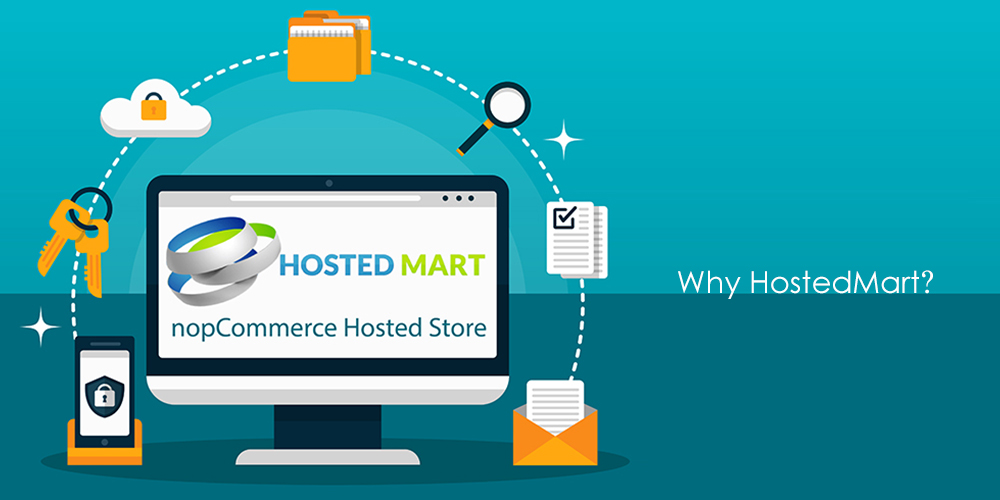 HostedMart is a one-stop-shop destination for all your plugin and theme needs that can change your store in a minute! We offer the best plugins that can increase the attractiveness and creates a highly functional marketplace store, just with a few clicks. Our plugins are now upgraded to nopcommerce 4.3 that guarantee optimum capability and aid in extending nopCommerce functionality.